Good July. Hello August.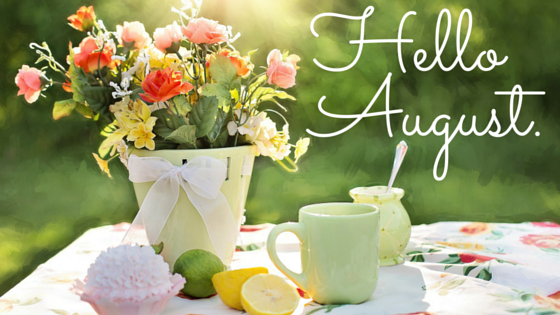 I can't believe it's time for another recap post! This summer is zooming by! How has everyone's summer been? July has been yet another busy month, but it was so much fun! From park picnics to Stampede eats, July was full of community, food and inspiration.
Here's what I got up to.
Calgary Stampede
July is always a wonderful month because not only is it great hiking, patio, sandals weather, but the Calgary Stampede comes to town! I can't get enough of the rodeo or chuck wagons. I trick my brain into thinking I can't get enough of the Stampede eats, but my daily stomach ache tells a different story.
But this Stampede was super special because I got to see my favorite band with my favorite person! Thanks to my lovely friend, Charlotte, for being unable to use her tickets and selling them to me, Kaitlin and I had the time of our lives seeing Zac Brown Band live!! I may have cried.
The day before the concert I attended what is probably the healthiest and most delicious Stampede Breakfast ever inspired and created. My wonderful friend, Amber of Amber Approved, hosts a completely gluten, dairy, refined sugar, soy and corn free Stampede Breakfast. Not only were the coconut sugar dusted mini donuts and carrot cake pancakes with whipped coconut cream (yeah, you can drool.) amazing, I left without a tummy ache and guilty feelings for eating a stack of flapjacks.
I also spent some time on the grounds hanging out, eating butter chicken perogies, mojito popsicles and enough mini donuts to reach my max calorie intake for two weeks. But, it was worth it.
Wedding Bells
In my last recap post, I announced that my bestie got engaged! This month, she officially asked me to be her maid of honor. With the biggest bouquet of flowers and a bottle of bubbly (does this chick know me or what?!) and the sweetest card in the world, I obviously said yes. So I hope y'all are ready for wedding related EVERYTHING!
And I'm gonna need some cheeky speech ideas. If you have any, snap me! Add me on Snapchat first: brittanybrander.
Newsies
Who grew up watching this musical? Disney released the movie in 1992. Since I was only one at the time of release, I watched it years later. But I instantly fell in love. I'm not one for musicals or show tunes, but I can watch this one on repeat.
And it's been on Broadway for a while now, but they've been touring. And the company came to Calgary!! My beautiful friend, Cristina asked me if I wanted to go, and I said, "YESSSS!!" And it was amazing. Absolutely amazing. You can find information about the show and tour dates on the website.
YYC Girl Gang
This month I also attended my very first #yycgirlganghang! It was so great to meet other entrepreneurs, makers and shakers in this city. I picnicked with a group of ladies who not only kick butt at what they do, but do it with positivity, inspiration and a few choice words here and there. Because entrepreneurship is hard. And you need a tribe.
Favorite Posts
This month was all about camping, road trips and healthy food. Because summer should be simple and delicious. Here are your favorite posts from July.
Cool and Refreshing Salads for Summer
Hello August
I've got some great things planned for August! I'll be sharing a few recipes from the family cookbook. I'll be talking about keeping yourself safe while working out in the summer heat. And I will be talking about all things back to school. Cause that's happening very soon.
On the personal side, I have no idea what to expect for August. But there's no fun in knowing!
Have a beautiful month, babes!