Good Bye June. Hello July.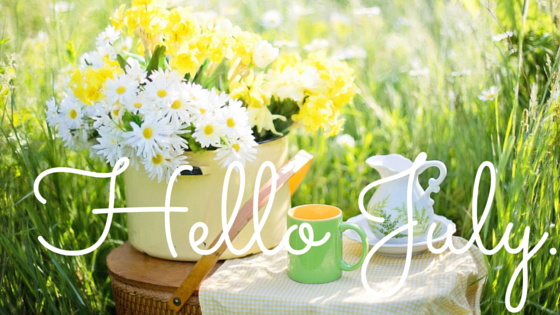 Well happy July everyone! How has your month been?
I love July. I actually really love summer in Calgary: Rocky Mountain climbing, Bow River rafting, patio drink sipping. It's the wonderful time of the year.
And I'm super excited for this month. I don't have much of an update for you guys because there's a lot that's happening, but I can't reveal just yet. It's literally a dream coming true, and I'm bursting with excitement cause I wanna tell you everything!! But my lips are sealed until then.
So anyway, here's what's been happening in my world.
Life Milestones
This was such a big month for my beautiful roommate and bestie, who not only graduated from University (yay!), but got engaged to her best friend! I'm so excited for the two of them, and I can't wait to embarrass the both of them at their wedding. Ideas are cooking now. :)
June Favorites
Wowee!! You guys continue to surprise me, and I love it. Some of your favorite posts included:
Urban Exposure Project: What Makes Calgary Move
Lemon Zucchini Cake & Earl Grey Buttercream
My absolute favorite story from this month was the Urban Exposure Project. I was fortunate to be able to attend the United Way's Gen Next Gala, where a group of amazing storytellers got to share what makes Calgary move to them.
Hello July
Right now, guys, I honestly have no idea what July is going to bring personally. Lots of stuff happening, and I so hope I can tell you all sooner rather than later!
At least I can give you a preview of what's going down on the blog. 
I'm keeping time with the season, and I will be sharing some tips on what to take on a road trip, including snacks! We will probably also talk a little about camping, the Calgary Stampede, BBQs and summer workouts. So stay tuned to a bunch of great content.
And I'm starting to plan for the fall. I want to hear from you guys! What do you want to read? What burning questions do you want answered? From style to street food, I want to give you the tips and tricks that you are looking for! So send me your ideas! Send me an email, comment below or hit me up on Twitter!
Also, don't forget to subscribe to the blog. You'll never miss a post!
Until next time,