Winter Hair Care Tips For Gorgeous Hair (Even In Calgary)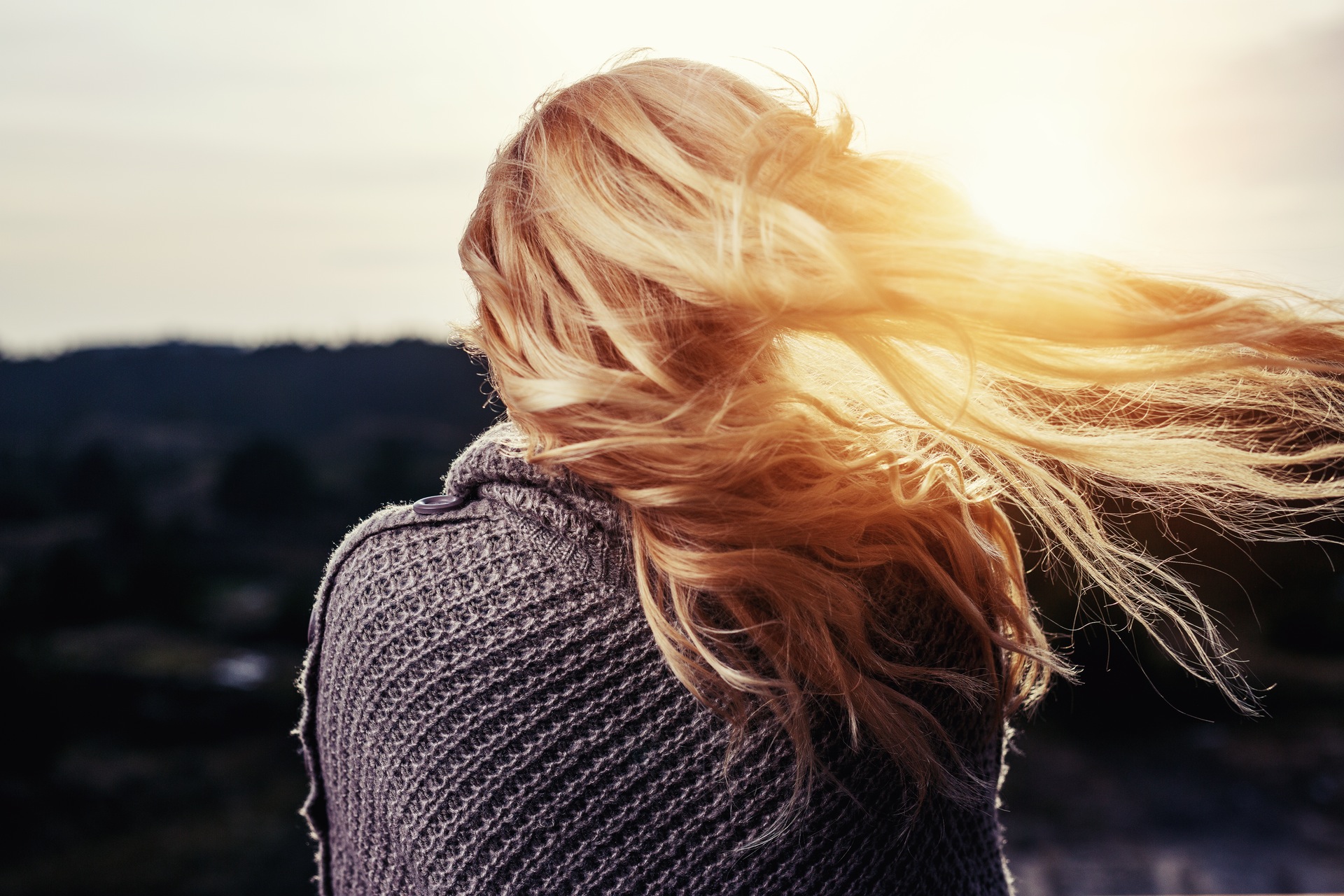 Hair needs just a little extra TLC in the winter time, especially in Calgary's dry climate. I teamed up with the lovely ladies at DK Envy to bring you a few tips and some of their favorite products to keep your hair soft and manageable during the cold, dry months.
The Wet Brush
Detangling is the bane of hair car. It's messy. It hurts. And you end up with a chunk of hair at the end of it. Gross. The Wet Brush is a wonderful hair brush that uses a patented technology on its bristles called IntelliFlex®. These glide through your hair making detangling simple and painless. This brush also uses SofTips to stimulate circulation at the hair follicle. No more tangles, tears or clumps of hair.
GET THE LOOK: Simple run the brush through your hair while wet or dry to detangle.
Kevin Murphy REPAIR-ME.WASH and REPAIR-ME.RINSE
Winter weather can do a number on our hair strands, including excessive dryness and damage. Hair care guru, Kevin Murphy developed REPAIR-ME.WASH and REPAIR-ME.RINSE to repair, strengthen and nourish damaged strands. The shea butter and aloe vera based product also gives your hair a gorgeous shine and more manageability.
GET THE LOOK: Wash hair using REPAIR-ME.WASH. Apply REPAIR-ME.RINSE. Leave on 1-2 minutes. Rinse.
Kevin Murphy YOUNG.AGAIN Hair Masque
Think skincare for your hair. This is a deep conditioning masque made from a complex of 20 amino acids, quiona protein, rice protein, immortelle, lotus flower and boabab seed oils. The YOUNG.AGAIN masque restores damaged, dry and brittle locks and reinvigorates your hair to give it a beautiful shine.
GET THE LOOK: After washing hair, apply a small amount of product. It's important to do this before using any other styling product.
L'OREAL Professionel Wild Stylers 60's Babe
This is a dry texturizing spray with mineral micro-powders. This gives your hair long-lasting volume and extreme texturisation. The best part: no rough touch.
GET THE LOOK: Simply spray on hair to lift and texturize.
L'OREAL Professionnel TECHNI.ART Air Fix Hairspray
This hairspray uses the Iconic Neutralizing System to tame the frizz. It's manageable yet maintains a strong hold, ensuring your style will last all day or all night.
GET THE LOOK: Apply to dry or slightly wet hair. Style as usual.
L'Oreal Professionnel French Girl Hair Messy Cliché
Designed for normal and fine hair, this styling spray bring a textured, messy, French chic to flat hair. Effortless French girl style. C'est parfait.
GET THE LOOK: Use on 90% dry hair, scrunching or twisting sections as you complete your blow dry.
L'Oreal Professionnel French Girl Hair French Froissé
If Messy Cliché is designed for fine hair, French Froissé is for all you thick-haired girls. This is a styling cream that provides the same messy texture, shine and "chicness".
GET THE LOOK: Braid the hair in several sections and dry off or run straighteners over the plait.
SMARTBOND by L'OREAL Professionnel
This is a complete protective and strengthening system designed for use during coloring services. This system protects and strengthens your hair during the coloring or bleaching process. There are three components of the system: your salon uses two and you take one home to complete the process. This system is perfect for dry, brittle, bleached, colored, dry, sensitized, and highlighted hair.
GET THE LOOK: You can find the system at any L'OREAL Professionnel salon.
Quick and Dirty Winter Hair Care Tips
Give your hair some extra care during the harsh winter months with these quick tips.
Shampoo less. Shampooing every day strips the natural oils in your hair, leaving your hair more dry and brittle.
Use salfate-free washing and conditioning products to mitigate the damaged caused by cold temperatures and whipping winds.
Protect your hair from the sun. Just like your skin can experience some damage throughout the winter months, your hair needs some extra care and protection. This can be as simple as wearing a scarf or hat. (Read more: Protect Your Hair From the Sun)
Think about getting a humidifier. A humidifier adds a little extra moisture to the air, reducing the dryness of your hair.
What are your winter hair care tips?